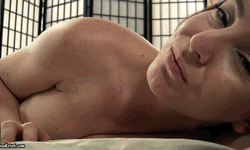 All You Need is Your Step-Mother
2020-09-11
1920x1080 - 44min - 1415.6 MB - $44.95
You've came to your hot step-mother's house late at night to spend the night with her... the last night you will likely ever spend with her. You are getting married and leaving the country and your step-mother is not taking it well at all. She expresses her concerns with you while being intimately close to you on the bed. She continues to tell you why you should stay and you are becoming increasingly more agreeable to her suggestions. You aren't sure if it's just because they make sense or your step-mother's increasingly aggressive seduction tactics are beginning to work. The more your step-mother talks, the more exposed she becomes. It isn't long before she has her hands around your cock and things are progressing increasingly fast. Your step-mother has some stipulations to this naughty affair but she makes you feel so good you couldn't possibly say no. Before you know it your cock is buried in your step-mom's pussy and you are on the phone breaking off your engagement.

Buy Now $44.95