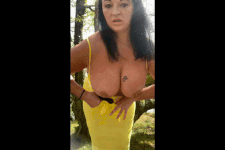 GIVE ME WOOD IN THE WOODS
2020-04-28
1920x1080 - 4min - 166.9 MB - $4.99
You asked me to meet you in the woods when you were able to get away from your boring frigid unadventurous wife - see photo update #173. You tell me she refuses to fuck you outside - she will only have sex with you with the lights out. She doesn't swallow nor does she take it up the ass. That is why you keep meeting me. You know that I love to fuck outside - where we might get caught - and that my kinks are utterly - utterly - filthy... That is why we are meeting in the woods - I am ready for you to give me wood - in High Definition...

Buy Now $4.99