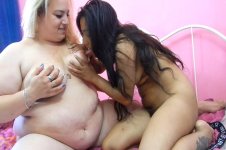 Seduction of my girlfriend
2019-07-15
2000x2000 - 8min - 612.9 MB - $5.00
I was laying on my bed and decided to relax with my favourite toy, but my girlfriend came in suddenly and I invite her in my bed. She took my toy from me and fuck me so gently, that I was excited. After that I undressed her and examined her whole body. We we caressed and stroked each other's breasts it was cool!

Buy Now $5.00